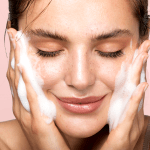 Hotels.com, Expedia og Tripadvisor er dømt til å betale millionerstatning til to franske hoteller, etter at de fremstilte hotellene som fulle på sine hjemmesider, selv om hotellene hadde mange ledige værelser, skriver Aftenposten.
Det var den franske hotell- og restaurantorganisasjonen Synhorcat som kjørte saken på vegne av to franske hoteller, etter det de mente var villedende og skadende markedsføring av hotellene på bookingselskapenes hjemmesider.
Saken gikk for retten i Paris i juli og dom foreligger nå. Bookingselskapene er dømt til å betale NOK 2,2 millioner kroner i erstatning til organisasjonen for å ha skadet deres interesser. I tillegg tilkjennes de to hotellene over NOK 635.000, samt NOK 155.000 i saksomkostninger til alle de berørte partene. Totalt ca NOK 3,3 millioner. Det er ikke avklart om saken blir anket.
Norske hoteller har også vært utsatt for samme behandling. Blant annet var det en sak i sommer, der Park Hotel Bergen ble fremstilt som fullt av nettstedet Hotels.com, selv om nettstedet ikke hadde avtale med hotellet.
NHO Reiseliv har en klagesak gående hos Forbrukerombudet på grunn av det de mener er villedende markedsføring fra hotellbookingselskapene.